Home » Posts tagged 'New'
Tag Archives:
New
In Episode 11, recorded on July, 21 2019 at Gospel Chapel church, Pastor Neptune teaches on Joshua Chapter One, verse nine "Being Strong and Courageous." He explains what it means to be strong in the Lord, live courageously and how to fight fear in our lives.  He shows why God commanded the children of Israel to embody these characteristics and how we apply them to our lives today. Remember, choose YOU this day who you will serve. Let's listen in!
Exterior: New Rendering of Gospel Chapel in Terrell, TX
Interior: New Rendering of Gospel Chapel in Terrell, TX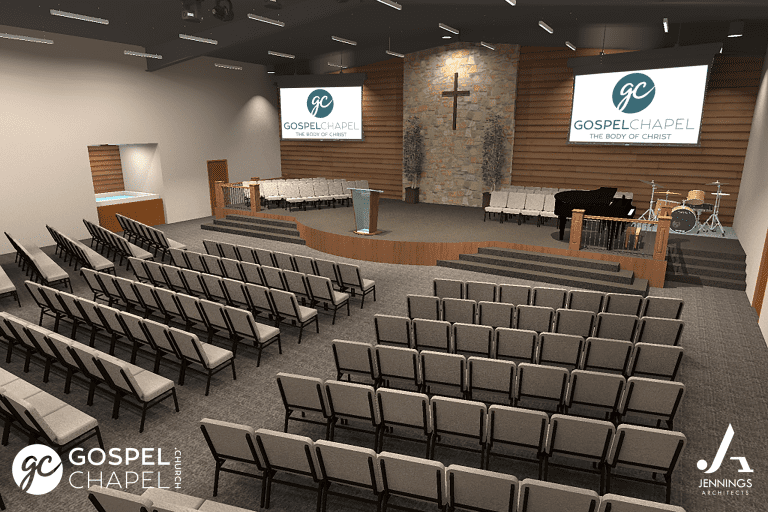 ---
 
If you would like to help on this project you can make a one time or monthly donation Securely Via PayPal to the Gospel Chapel Church Ministry
Bro. Chad Neptune was ordained on December 30, 2016 as the new full-time pastor of Gospel Chapel. We want to thank our wonderful pastor, Bro. Douglas Kannady and his wife Sis. Kannady for their amazing service of almost 24 years and pray they enjoy their much deserved retirement. Click the post below to view the FB photos and videos of their retirement party.
Read more about Pastor Neptune here
Watch Sermons here
Listen to the Body of Christ Podcast with Pastor Neptune here